No Escape
R
for strong violence throughout, and for language


Lake Bell, Pierce Brosnan

-

1 hr. 43 mins.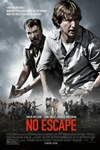 Jack is a man desperate to protect his family in this intense, fast-paced action thriller that will leave you breathless. As he relocates his family to Asia, with wife Annie and their two young girls, Jack has no idea of the terror that lies in store. Within days of their arrival, a violent political uprising has swept through the city and the family are on the run frantically searching for safety as rebels mercilessly attack, executing all foreigners. With seasoned expat Hammond as their only ally, time is against Jack and his family as they are viciously hunted down. Desperately attempting to survive in a country under siege, their courage is put to the ultimate test.
Official Site
Trailer
---
The Man from U.N.C.L.E.
PG-13
for action violence, some suggestive content, and partial nudity


Henry Cavill, Armie Hammer

-

1 hr. 56 mins.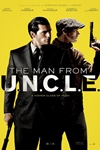 CIA agent Solo and KGB agent Kuryakin are forced to put aside longstanding hostilities and team up on a joint mission to stop a mysterious international criminal organization that is bent on destabilizing the fragile balance of power through the proliferation of nuclear weapons and technology. The duo's only lead is the daughter of a vanished German scientist, who is the key to infiltrating the criminal organization, and they must race against time to find him and prevent a worldwide catastrophe.
Official Site
Trailer
---
Meru
R
for language


Conrad Anker, Jimmy Chin

-

1 hr. 30 mins.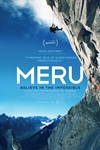 In the high-stakes pursuit of big-wall climbing, the Shark's Fin on Mount Meru may be the ultimate prize. Sitting 21,000 feet above the sacred Ganges River in Northern India, the mountain's perversely stacked obstacles make it both a nightmare and an irresistible calling for some of the world's toughest climbers. In October 2008, renowned alpinists Conrad Anker, Jimmy Chin and Renan Ozturk arrived in India to tackle Meru. Their planned seven-day trip quickly declined into a 20-day odyssey in sub-zero temperatures with quickly depleting food rations. Despite making it to within 100 meters of the elusive summit, their journey, like everyone before them, was not a successful one.
Official Site
Trailer
---
The Diary of a Teenage Girl
R
for strong sexual content including dialogue, graphic nudity, drug use, language and drinking- all involving teens


Bel Powley, Alexander Skarsgård

-

1 hr. 42 mins.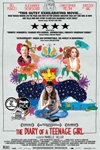 Like most teenage girls, Minnie Goetze is longing for love, acceptance and a sense of purpose in the world. Minnie begins a complex love affair with her mother's boyfriend, "the handsomest man in the world," Monroe Rutherford. What follows is a sharp, funny and provocative account of one girl's sexual and artistic awakening, without judgment.
Official Site
Trailer
---
The Gift
R
for language


Jason Bateman, Rebecca Hall

-

1 hr. 48 mins.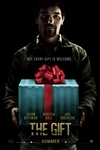 Can you really go through life having never wronged anyone? Even if you are unaware of how, or when, and even who you may have wronged....chances are there is someone out there who won't ever forget it...or you. Simon and Robyn are a young married couple whose life is going just as planned until a chance encounter with an acquaintance from Simon's high school sends their world into a harrowing tailspin. Simon doesn't recognize Gordo at first, but after a series of uninvited encounters and mysterious gifts prove troubling, a horrifying secret from the past is uncovered after more than 20 years. As Robyn learns the unsettling truth about what happened between Simon and Gordo, she starts to question: how well do we really know the people closest to us, and are past bygones ever really bygones?
Official Site
Trailer
---
Ricki and the Flash
PG-13
for thematic material, brief drug content, sexuality and language


Meryl Streep, Kevin Kline

-

1 hr. 42 mins.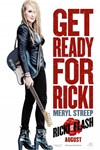 In a film loaded with music and live performance, Ricki Rendazzo is a guitar heroine who made a world of mistakes as she followed her dreams of rock-and-roll stardom. Returning home, Ricki gets a shot at redemption and a chance to make things right as she faces the music with her family.
Official Site
Trailer
---
The End of the Tour
R
for language including some sexual references


Jesse Eisenberg, Jason Segel

-

1 hr. 46 mins.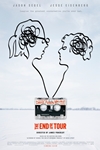 The story of the five-day interview between Rolling Stone reporter (and novelist) David Lipsky and acclaimed novelist David Foster Wallace, which took place right after the 1996 publication of Wallace's groundbreaking epic novel, Infinite Jest. As the days go on, a tenuous yet intense relationship seems to develop between journalist and subject. The two men bob and weave around each other, sharing laughs and also possibly revealing hidden frailties - but it's never clear how truthful they are being with each other. Ironically, the interview was never published, and five days of audio tapes were packed away in Lipsky's closet. The two men did not meet again.
Official Site
Trailer
---
Phoenix
PG-13
for some thematic elements and brief suggestive material


Nina Hoss, Nina Kunzendorf

-

1 hr. 38 mins.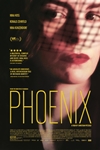 A spellbinding mystery of identity, illusion, and deception unfolds against the turmoil of post-World War II Germany in the stunning new film from acclaimed director Christian Petzold. Nelly, a German-Jewish nightclub singer, has survived a concentration camp, but with her face disfigured by a bullet wound. After undergoing reconstructive surgery, Nelly emerges with a new face, one similar but different enough that her former husband, Johnny, doesn't recognize her. Rather than reveal herself, Nelly walks into a dangerous game of duplicity and disguise as she tries to figure out if the man she loves may have been the one who betrayed her to the Nazis.
Official Site
Trailer
---
Trainwreck
R
for strong sexual content, nudity, language and some drug use


Amy Schumer, Bill Hader

-

2 hr. 2 mins.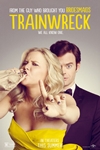 Since she was a little girl, it's been drilled into Amy's head by her rascal of a dad that monogamy isn't realistic. Now a magazine writer, Amy lives by that credo - enjoying what she feels is an uninhibited life free from stifling, boring romantic commitment - but in actuality, she's kind of in a rut. When she finds herself starting to fall for the subject of the new article she's writing, a charming and successful sports doctor named Aaron Conners, Amy starts to wonder if other grown-ups, including this guy who really seems to like her, might be on to something.
Official Site
Trailer
---
DaVinci & Michelangelo: Side by Side
NR



Mark Rodgers

- Official Site
Trailer
---