The Martian
PG-13
for some strong language, injury images, and brief nudity


Matt Damon, Jessica Chastain

-

2 hr. 21 mins.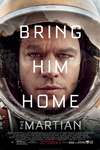 During a manned mission to Mars, Astronaut Mark Watney is presumed dead after a fierce storm and left behind by his crew. But Watney has survived and finds himself stranded and alone on the hostile planet. With only meager supplies, he must draw upon his ingenuity, wit and spirit to subsist and find a way to signal to Earth that he is alive. Millions of miles away, NASA and a team of international scientists work tirelessly to bring "the Martian" home, while his crewmates concurrently plot a daring, if not impossible, rescue mission. As these stories of incredible bravery unfold, the world comes together to root for Watney's safe return.
Official Site
Trailer
---
Hotel Transylvania 2
PG
for some scary images, action and rude humor


Adam Sandler, Andy Samberg

-

1 hr. 29 mins.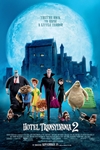 Everything seems to be changing for the better at Hotel Transylvania... Dracula's rigid monster-only hotel policy has finally relaxed, opening up its doors to human guests. But behind closed coffins, Drac is worried that his adorable half-human, half-vampire grandson, Dennis, isn't showing signs of being a vampire. So while Mavis is busy visiting her human in-laws with Johnny - and in for a major cultural shock of her own - "Vampa" Drac enlists his friends Frank, Murray, Wayne and Griffin to put Dennis through a "monster-in-training" boot camp. But little do they know that Drac's grumpy and very old, old, old school dad Vlad is about to pay a family visit to the hotel. And when Vlad finds out that his great-grandson is not a pure blood - and humans are now welcome at Hotel Transylvania - things are going to get batty!
Official Site
Trailer
---
The Intern
PG-13
for some suggestive content and brief strong language


Robert De Niro, Anne Hathaway

-

2 hr. 1 mins.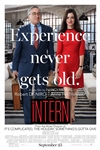 Ben Whittaker, a retired widower in his 70s, answers an advertisement seeking senior interns at a Brooklyn startup and soon finds himself in the middle of a hurricane created by young company chief Jules Ostin, whose online clothing business, which she started in her kitchen a year and a half ago, has taken off and put her in charge of 250 employees. Jules is initially skeptical of bringing an old-timer like Ben into the mix, especially since Jules is juggling her business with a demanding home life that includes husband Matt and daughter Paige. But Ben proves invaluable and wins over Jules with his hard-earned wisdom and compassion, providing Jules with much-needed guidance, as well as a trusty friend, as she navigates life's ups and downs.
Official Site
Trailer
---
Black Mass
R
for brutal violence, language throughout, some sexual references and brief drug use


Johnny Depp, Joel Edgerton

-

2 hr. 2 mins.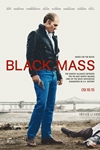 In 1970s South Boston, FBI Agent John Connolly persuades Irish mobster James "Whitey" Bulger to collaborate with the FBI and eliminate a common enemy: the Italian mob. The drama tells the story of this unholy alliance, which spiraled out of control, allowing Whitey to evade law enforcement, consolidate power, and become one of the most ruthless and powerful gangsters in Boston history.
Official Site
Trailer
---
Everest
PG-13
for intense peril and disturbing images


Jake Gyllenhaal, Josh Brolin

-

2 hr. 0 mins.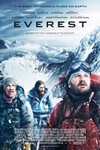 Inspired by the incredible events surrounding an attempt to reach the summit of the world's highest mountain, Everest documents the awe-inspiring journey of two different expeditions challenged beyond their limits by one of the fiercest snowstorms ever encountered by mankind. Their mettle tested by the harshest elements found on the planet, the climbers will face nearly impossible obstacles as a lifelong obsession becomes a breathtaking struggle for survival.
Official Site
Trailer
---
Sicario
R



Emily Blunt, Benicio Del Toro

-

2 hr. 0 mins.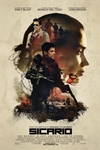 In Mexico, sicario means hitman. In the lawless border area stretching between the U.S. and Mexico, an idealistic FBI agent is enlisted by an elite government task force official to aid in the escalating war against drugs. Led by an enigmatic consultant with a questionable past, the team sets out on a clandestine journey forcing Kate to question everything that she believes in order to survive.
Official Site
Trailer
---
Pawn Sacrifice
PG-13
for brief strong language, some sexual content and historical smoking


Tobey Maguire, Peter Sarsgaard

-

1 hr. 54 mins.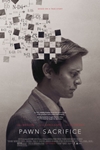 In a gripping true story set during the height of the Cold War, American chess prodigy Bobby Fischer finds himself caught between two superpowers when he challenges the Soviet Empire, whose players have dominated the game for decades. The film chronicles Fisher's terrifying struggles with genius and madness, and the rise and fall of a kid from Brooklyn who captured the imagination of the world.
Official Site
Trailer
---
A Walk in the Woods
R
for language and some sexual references


Robert Redford, Nick Nolte

-

1 hr. 44 mins.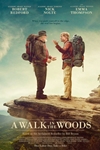 This road trip comedy is about an aging travel writer who decides to hike the 2000-mile Appalachian Trail, accompanied by a long estranged high school buddy he's been avoiding for years. Along the way, the duo face off with each other, nature and an eccentric assortment of characters only to discover that some roads are better left untraveled.
Official Site
Trailer
---
Grandma
R
for language and some drug use


Lilly Tomlin, Julia Garner

-

1 hr. 22 mins.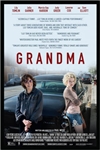 Lily Tomlin stars as Elle who has just gotten through breaking up with her girlfriend when [her] granddaughter Sage unexpectedly shows up needing 600 bucks before sundown. Temporarily broke, Grandma Elle and Sage spend the day trying to get their hands on the cash as their unannounced visits to old friends and flames end up rattling skeletons and digging up secrets.
Official Site
Trailer
---
Shanghai
R
for strong violence, some drug use and brief language


John Cusack, Li Gong

-

1 hr. 45 mins.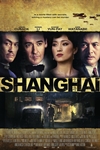 An American man returns to a corrupt, Japanese-occupied Shanghai four months before Pearl Harbor and discovers his friend has been killed. While he unravels the mysteries of his death, he falls in love and discovers a much larger secret that his own government is hiding.
Official Site
Trailer
---