The Age of Adaline
PG-13
for a suggestive comment


Blake Lively, Harrison Ford

-

1 hr. 50 mins.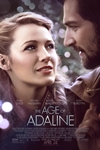 After miraculously remaining 29 years old for almost eight decades, Adaline Bowman has lived a solitary existence, never allowing herself to get close to anyone who might reveal her secret. But a chance encounter with charismatic philanthropist Ellis Jones reignites her passion for life and romance. When a weekend with his parents threatens to uncover the truth, Adaline makes a decision that will change her life forever.
Official Site
Trailer
---
The Water Diviner
R
for war violence including some disturbing images


Jai Courtney, Russell Crowe

-

1 hr. 50 mins.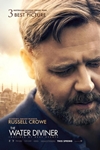 In 1919, four years after the devastating Battle of Gallipoli, a father embarks on a journey from Australia to Turkey to discover the fate of his sons who have been reported missing in action.
Official Site
Trailer
---
Child 44
R
for violence, some disturbing images, language and a scene of sexuality


Tom Hardy, Gary Oldman

-

2 hr. 17 mins.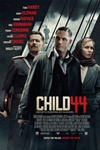 When secret police agent, Leo Demidov, uncovers evidence of a serial killer, he must work against the all-powerful Soviet government - who deny the existence of any crime in their twisted idea of 'paradise' - to track him down before he strikes again. But how do you find a killer when crime does not exist? Testing Leo's loyalty, the State accuses his wife, Raisa of being a traitor, but Leo refuses to arrest her and they are exiled from Moscow. Having lost his status and power, Leo must find redemption by working with General Mikhail Nesterov to find the murderer and stop him once and for all, no matter what shocking truth he uncovers.
Official Site
Trailer
---
True Story
R
for language and some disturbing material


James Franco, Felicity Jones

-

1 hr. 40 mins.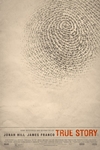 When disgraced New York Times reporter Michael Finkel meets accused killer Christian Longo - who has taken on Finkel's identity - his reporting job morphs into an unforgettable game of cat-and-mouse. Based on actual events, Finkel's relentless pursuit of Longo's true story encompasses murder, love, deceit and redemption.
Official Site
Trailer
---
Ex Machina
R
for graphic nudity, language, sexual references and some violence


Domhnall Gleeson, Oscar Isaac

-

1 hr. 50 mins.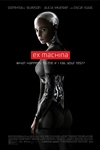 Caleb Smith, a programmer at an internet-search giant, wins a competition to spend a week at the private mountain estate of the company's brilliant and reclusive CEO, Nathan Bateman. Upon his arrival, Caleb learns that Nathan has chosen him to be the human component in a Turing Test-charging him with evaluating the capabilities, and ultimately the consciousness, of Nathan's latest experiment in artificial intelligence. That experiment is Ava, a breathtaking A.I. whose emotional intelligence proves more sophisticated--and more deceptive--than the two men could have imagined.
Official Site
Trailer
---
While We're Young
R
for language


Amanda Seyfried, Naomi Watts

-

1 hr. 34 mins.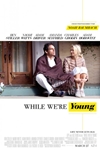 The story of a middle-aged couple whose career and marriage are overturned when a disarming young couple enters their lives.
Official Site
Trailer
---
Woman in Gold
PG-13
for some thematic elements and brief strong language


Helen Mirren, Ryan Reynolds

-

1 hr. 50 mins.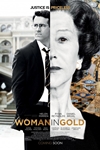 Sixty years after she fled Vienna during World War II, an elderly Jewish woman, Maria Altmann, starts her journey to retrieve family possessions seized by the Nazis, among them Klimt's famous painting 'The Lady in Gold'. Together with her inexperienced but plucky young lawyer Randy Schoenberg, she embarks upon a major battle which takes them all the way to the heart of the Austrian establishment and the U.S. Supreme Court, and forces her to confront difficult truths about the past along the way.
Official Site
Trailer
---
Danny Collins
R
for language, drug use and some nudity


Al Pacino, Jennifer Garner

-

1 hr. 46 mins.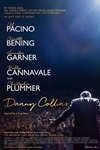 Inspired by a true story, Al Pacino stars as Danny Collins, an ageing rock star who can't give up his hard-living ways. But when his manager uncovers a 40-year-old undelivered letter written to him by John Lennon, Danny decides to change course and embarks on a heartfelt journey to rediscover his family and himself.
Official Site
Trailer
---
The Second Best Exotic Marigold Hotel
PG
for some language and suggestive comments


Judi Dench, Maggie Smith

-

2 hr. 2 mins.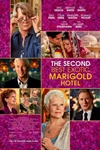 The Second Best Exotic Marigold Hotel is the expansionist dream of Sonny, and it's making more claims on his time than he has available, considering his imminent marriage to the love of his life, Sunaina. Sonny has his eye on a promising property now that his first venture, The Best Exotic Marigold Hotel for the Elderly and Beautiful, has only a single remaining vacancy-posing a rooming predicament for fresh arrivals Guy and Lavinia. Evelyn and Douglas have now joined the Jaipur workforce, and are wondering where their regular dates for Chilla pancakes will lead, while Norman and Carol are negotiating the tricky waters of an exclusive relationship, as Madge juggles two eligible and very wealthy suitors. Perhaps the only one who may know the answers is newly installed co-manager of the hotel, Muriel, the keeper of everyone's secrets. As the demands of a traditional Indian wedding threaten to engulf them all, an unexpected way forward presents itself.
Official Site
Trailer
---