300: Rise of an Empire
R
for strong sustained sequences of stylized bloody violence throughout, a sex scene, nudity and some language


Eva Green, Rodrigo Santoro

-

1 hr. 42 mins.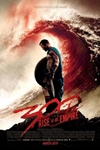 Based on Frank Miller's latest graphic novel Xerxes, and told in the breathtaking visual style of the blockbuster "300," this new chapter of the epic saga takes the action to a fresh battlefield-on the sea-as Greek general Themistokles attempts to unite all of Greece by leading the charge that will change the course of the war. This film pits Themistokles against the massive invading Persian forces led by mortal-turned-god Xerxes, and Artemesia, vengeful commander of the Persian navy.
Official Site
Trailer
---
Mr. Peabody & Sherman
PG
for some mild action and brief rude humor


Ty Burrell, Max Charles

-

1 hr. 30 mins.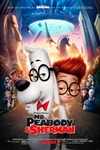 Mr. Peabody, the most accomplished dog in the world, and his mischievous boy Sherman, use their time machine - The WABAC - to go on the most outrageous adventures known to man or dog. But when Sherman takes The WABAC out for a joyride to impress his friend Penny, they accidentally rip a hole in the universe, wreaking havoc on the most important events in world history. Before they forever alter the past, present and future, Mr. Peabody must come to their rescue, ultimately facing the most daunting challenge of any era: figuring out how to be a parent. Together, the time traveling trio will make their mark on history.
Official Site
Trailer
---
Non-Stop
PG-13
for intense sequences of action and violence, some language , sensuality and drug references


Liam Neeson, Julianne Moore

-

1 hr. 50 mins.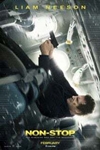 Global action star Liam Neeson stars in Non-Stop, a suspense thriller played out at 40,000 feet in the air. During a transatlantic flight from New York City to London, U.S. Air Marshal Bill Marks receives a series of cryptic text messages demanding that he instruct the airline to transfer $150 million into an off-shore account. Until he secures the money, a passenger on his flight will be killed every 20 minutes. The film reunites Neeson with Unknown director Jaume Collet-Serra and producer Joel Silver, and co-stars Golden Globe Award winner Julianne Moore.
Official Site
Trailer
---
Stalingrad
R
for sequences of war violence


Thomas Kretschmann, Pyotr Fyodorov

-

2 hr. 15 mins.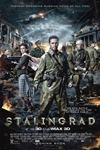 This is an epic look at the battle that turned the tide of World War II. A band of determined Russian soldiers fight to hold a strategic building in their devastated city against a ruthless German army, and in the process become deeply connected to two Russian women who have been living there. The scale of the battle contrasts dramatically with the human drama of the Russian soldiers, the few remaining civilians and their invaders into Stalingrad.
Official Site
Trailer
---
The Monuments Men
PG-13
for some images of war violence and historical smoking


George Clooney, Matt Damon

-

1 hr. 50 mins.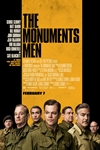 Based on the true story of the greatest treasure hunt in history, the film is an action drama focusing on an unlikely World War II platoon, tasked by FDR with going into Germany to rescue artistic masterpieces from Nazi thieves and returning them to their rightful owners. It would be an impossible mission: with the art trapped behind enemy lines, and with the German army under orders to destroy everything as the Reich fell, how could these guys - seven museum directors, curators, and art historians, all more familiar with Michelangelo than the M-1 - possibly hope to succeed? But as the Monuments Men, as they were called, found themselves in a race against time to avoid the destruction of 1000 years of culture, they would risk their lives to protect and defend mankind's greatest achievements.
Official Site
Trailer
---
Her
R
for language, sexual content and brief graphic nudity


Joaquin Phoenix, Rooney Mara

-

2 hr. 0 mins.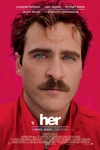 Set in the Los Angeles of the slight future, the story follows Theodore Twombly, a complex, soulful man who makes his living writing touching, personal letters for other people. Heartbroken after the end of a long relationship, he becomes intrigued with a new, advanced operating system, which promises to be an intuitive entity in its own right, individual to each user. Upon initiating it, he is delighted to meet "Samantha," a bright, female voice, who is insightful, sensitive and surprisingly funny. As her needs and desires grow, in tandem with his own, their friendship deepens into an eventual love for each other.
Official Site
Trailer
---
Philomena
PG-13
for some strong language, thematic elements and sexual reference


Judi Dench, Steve Coogan

-

1 hr. 34 mins.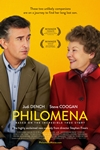 Based on the 2009 investigative book by BBC correspondent Martin Sixsmith, The Lost Child of Philomena Lee, PHILOMENA focuses on the efforts of Philomena Lee, mother to a boy conceived out of wedlock - something her Irish-Catholic community didn't have the highest opinion of - and given away for adoption in the United States. In following church doctrine, she was forced to sign a contract that wouldn't allow for any sort of inquiry into the son's whereabouts. After starting a family years later in England and, for the most part, moving on with her life, Lee meets Sixsmith, a BBC reporter with whom she decides to discover her long-lost son.
Official Site
Trailer
---
Gravity 3D
PG-13
for intense perilous sequences, some disturbing images and brief strong language


George Clooney, Sandra Bullock

-

1 hr. 31 mins.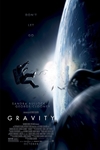 Dr. Ryan Stone is a brilliant medical engineer on her first shuttle mission, with veteran astronaut Matt Kowalsky. But on a seemingly routine spacewalk, disaster strikes. The shuttle is destroyed, leaving Stone and Kowalsky completely alone - tethered to nothing but each other and spiraling out into the blackness. The deafening silence tells them they have lost any link to Earth...and any chance for rescue. As fear turns to panic, every gulp of air eats away at what little oxygen is left. But the only way home may be to go further out into the terrifying expanse of space.
Official Site
Trailer
---