The Divergent Series: Insurgent
PG-13
For intense violence and action throughout, some sensuality, thematic elements and brief language.


Shailene Woodley, Theo James

-

1 hr. 59 mins.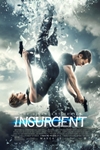 This film raises the stakes for Tris as she searches for allies and answers in the ruins of a futuristic Chicago. Tris and Four are now fugitives on the run, hunted by Jeanine (Winslet), the leader of the power-hungry Erudite elite. Racing against time, they must find out what Tris's family sacrificed their lives to protect, and why the Erudite leaders will do anything to stop them. Haunted by her past choices but desperate to protect the ones she loves, Tris, with Four at her side, faces one impossible challenge after another as they unlock the truth about the past and ultimately the future of their world.
Official Site
Trailer
---
The Gunman
R
for strong violence, language and some sexuality


Sean Penn, Javier Bardem

-

1 hr. 55 mins.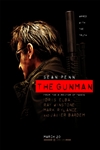 A former Special Forces soldier and military contractor suffering from PTSD tries to reconnect with his long time love, but first must go on the run from London to Barcelona and across Europe in order to clear his name.
Official Site
Trailer
---
Cinderella
PG
for mild thematic elements


Cate Blanchett, Lily James

-

1 hr. 52 mins.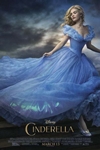 The story follows the fortunes of young Ella whose merchant father remarries following the tragic death of her mother. Keen to support her loving father, Ella welcomes her new stepmother Lady Tremaine and her daughters Anastasia and Drizella into the family home. But when Ella's father suddenly and unexpectedly passes away, she finds herself at the mercy of a jealous and cruel new family. Ella could easily begin to lose hope. Yet, despite the cruelty inflicted upon her, Ella is determined to honor her mother's dying words and to "have courage and be kind." And then there is the dashing stranger she meets in the woods. Unaware that he is really a prince, not merely an employee at the palace, Ella finally feels she has met a kindred soul.
Official Site
Trailer
---
Run All Night
R
for strong violence, language including sexual references, and some drug use


Liam Neeson, Joel Kinnaman

-

1 hr. 54 mins.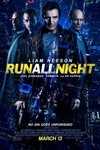 Brooklyn mobster and prolific hit man Jimmy Conlon, once known as The Gravedigger, has seen better days. Longtime best friend of mob boss Shawn Maguire, Jimmy, now 55, is haunted by the sins of his past-as well as a dogged police detective who's been one step behind Jimmy for 30 years. Lately, it seems Jimmy's only solace can be found at the bottom of a whiskey glass. But when Jimmy's estranged son, Mike, becomes a target, Jimmy must make a choice between the crime family he chose and the real family he abandoned long ago. With Mike on the run, Jimmy's only penance for his past mistakes may be to keep his son from the same fate Jimmy is certain he'll face himself…at the wrong end of a gun. Now, with nowhere safe to turn, Jimmy just has one night to figure out exactly where his loyalties lie and to see if he can finally make things right.
Official Site
Trailer
---
The Second Best Exotic Marigold Hotel
PG
for some language and suggestive comments


Judi Dench, Maggie Smith

-

2 hr. 2 mins.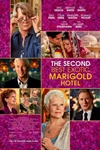 The Second Best Exotic Marigold Hotel is the expansionist dream of Sonny, and it's making more claims on his time than he has available, considering his imminent marriage to the love of his life, Sunaina. Sonny has his eye on a promising property now that his first venture, The Best Exotic Marigold Hotel for the Elderly and Beautiful, has only a single remaining vacancy-posing a rooming predicament for fresh arrivals Guy and Lavinia. Evelyn and Douglas have now joined the Jaipur workforce, and are wondering where their regular dates for Chilla pancakes will lead, while Norman and Carol are negotiating the tricky waters of an exclusive relationship, as Madge juggles two eligible and very wealthy suitors. Perhaps the only one who may know the answers is newly installed co-manager of the hotel, Muriel, the keeper of everyone's secrets. As the demands of a traditional Indian wedding threaten to engulf them all, an unexpected way forward presents itself.
Official Site
Trailer
---
Gett: The Trial of Viviane Amsalem
NR



Ronit Elkabetz, Simon Abkarian

-

1 hr. 55 mins.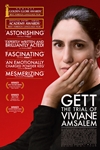 An Israeli woman seeking to finalize a divorce (gett) from her estranged husband finds herself effectively put on trial by her country's religious marriage laws. In Israel, there is neither civil marriage nor civil divorce; only Orthodox rabbis can legalize a union or its dissolution, which is only possible with the husband's full consent. Trapped in a loveless marriage, Viviane Amsalem has been applying for a divorce for three years but her religiously devout husband Elisha, continually refuses. His cold intransigence, Viviane's determination to fight for her freedom, and the ambiguous role of the rabbinical judges shape a procedure where tragedy vies with absurdity and everything is brought out into the open for judgment.
Official Site
Trailer
---
Mr. Turner
R
for some sexual content


Timothy Spall, Roger Ashton-Griffiths

-

2 hr. 29 mins.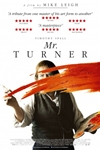 This film explores the last quarter century of the great if eccentric British painter J.M.W. Turner (1775-1851). Profoundly affected by the death of his father, loved by a housekeeper he takes for granted and occasionally exploits sexually, he forms a close relationship with a seaside landlady with whom he eventually lives incognito in Chelsea, where he dies.
Throughout this, he travels, paints, stays with the country aristocracy, visits brothels, is a popular if anarchic member of the Royal Academy of Arts, has himself strapped to the mast of a ship so that he can paint a snowstorm, and is both celebrated and reviled by the public and by royalty.
Official Site
Trailer
---
Whiplash
R
for strong language including some sexual references


Miles Teller, J.K. Simmons

-

1 hr. 45 mins.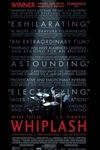 Andrew Neyman is an ambitious young jazz drummer, single-minded in his pursuit to rise to the top of his elite east coast music conservatory. Plagued by the failed writing career of his father, Andrew hungers day and night to become one of the greats. Terence Fletcher, an instructor equally known for his teaching talents as for his terrifying methods, leads the top jazz ensemble in the school. Fletcher discovers Andrew and transfers the aspiring drummer into his band, forever changing the young man's life. Andrew's passion to achieve perfection quickly spirals into obsession, as his ruthless teacher continues to push him to the brink of both his ability-and his sanity.
Official Site
Trailer
---