Transcendence
PG-13
for sci-fi action and violence, some bloody images, brief strong language and sensuality


Johnny Depp, Morgan Freeman

-

2 hr. 0 mins.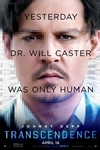 Dr. Will Caster is the foremost researcher in the field of Artificial Intelligence, working to create a sentient machine that combines the collective intelligence of everything ever known with the full range of human emotions. His highly controversial experiments have made him famous, but they have also made him the prime target of anti-technology extremists who will do whatever it takes to stop him. However, in their attempt to destroy Will, they inadvertently become the catalyst for him to succeed - to be a participant in his own transcendence. For his wife Evelyn and best friend Max Waters, both fellow researchers, the question is not if they can - but if they should. Their worst fears are realized as Will's thirst for knowledge evolves into a seemingly omnipresent quest for power, to what end is unknown. The only thing that is becoming terrifyingly clear is there may be no way to stop him.
Official Site
Trailer
---
Draft Day
PG-13
for brief strong language and sexual references


Kevin Costner, Jennifer Garner

-

1 hr. 50 mins.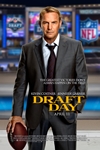 On the day of the NFL Draft, general manager Sonny Weaver has the opportunity to save football in Cleveland when he trades for the number one pick. He must quickly decide what he's willing to sacrifice in pursuit of perfection as the lines between his personal and professional life become blurred on a life-changing day for a few hundred young men with dreams of playing in the NFL.
Official Site
Trailer
---
Joe
R
for violence, disturbing material, language and some strong sexual content


Nicolas Cage, Tye Sheridan

-

1 hr. 57 mins.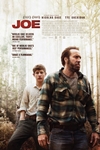 The story begins as Joe hires teenaged Gary Jones and his destitute father onto his "tree-poisoning" crew for a lumber company. Joe might be notoriously reckless with his pick-up, his dog and especially with women, but he sees something in Gary that gets to him: a determination, a raw decency and a sense of resilience he can barely believe in anymore. Gary has truly had nothing in life - he's never spent a day at school - yet something drives him to take care of his family, to keep his sister safe when his father turns monstrous, to hang onto hope of a better future. Joe and Gary forge an unlikely bond. When Gary finds himself facing a threat greater than he knows how to handle, he turns to Joe - and sets off a chain of events that play out with the brutal inevitability of tragedy and the beauty of a last stab at salvation.
Official Site
Trailer
---
The Unknown Known
PG-13
for some disturbing images and brief nudity


Errol Morris, Donald Rumsfeld

-

1 hr. 42 mins.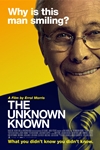 This documentrary offers a mesmerizing portrait of Donald Rumsfeld, one of the key architects of the Iraq War, and a larger-than-life character who provoked equal levels of fury and adulation from the American public. Rather than conducting a conventional interview, Morris has Rumsfeld perform and expound on his "snowflakes," tens of thousands of memos (many never previously published) he composed as a congressman and as an advisor to four different presidents, twice as Secretary of Defense. These memos provide a window onto history-not history as it actually happened, but history as Rumsfeld wants us to see it. Morris makes plain that Rumsfeld's "snowflakes"-whether intended to elucidate, rationalize, obfuscate, or control history-are contradicted by the facts.
Official Site
Trailer
---
Finding Vivian Maier
NR

-

1 hr. 23 mins.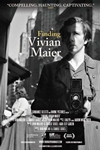 A mysterious nanny, who secretly took over 100,000 photographs that were hidden in storage lockers and discovered decades later, is now considered among the 20th century's greatest photographers. Maier's strange and riveting life and art are revealed through never before seen photographs, films, and interviews with dozens who thought they knew her. An exhibition of Maier's work is on display in November at New York's Howard Greenberg Gallery.
Official Site
Trailer
---
Noah
PG-13
for violence, disturbing images and brief suggestive content


Russell Crowe, Emma Watson

-

2 hr. 18 mins.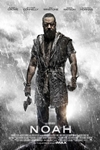 In a world ravaged by human sin, Noah is given a divine mission: to build an Ark to save creation from the coming flood.
Official Site
Trailer
---
Le Week-end
R
for language and some sexual content


Jim Broadbent, Lindsay Duncan

-

1 hr. 33 mins.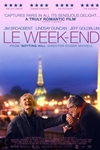 Nick and Meg are a long-married British couple revisiting Paris for the first time since their honeymoon in an attempt to rekindle their relationship. During a two-day escapade, diffident, wistful Nick and demanding, take-charge Meg careen from harmony to disharmony to resignation and back again as they take stock of half a lifetime of deep tenderness -- and even deeper regret. A surprise invitation from Nick's old friend Morgan, an amusingly boorish American academic with a fancy Parisian address, soon leads them to an unexpectedly hopeful vision of what their love and marriage might still become..
Official Site
Trailer
---
The Grand Budapest Hotel
R
for language, some sexual content and violence


Saoirse Ronan, Ralph Fiennes

-

1 hr. 40 mins.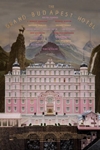 THE GRAND BUDAPEST HOTEL recounts the adventures of Gustave H., a legendary concierge at a famous European hotel between the wars, and Zero Moustafa, the lobby boy who becomes his most trusted friend. The story involves the theft and recovery of a priceless Renaissance painting and the battle for an enormous family fortune -- all against the back-drop of a suddenly and dramatically changing Continent.
Official Site
Trailer
---
The Lunchbox (Dabba)
PG
for thematic material and smoking


Irrfan Khan, Nimrat Kaur

-

1 hr. 44 mins.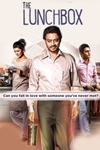 A mistaken delivery in Mumbai's famously efficient lunchbox delivery system connects a young housewife to an old man in the dusk of his life as they build a fantasy world together through notes in the lunchbox. In the big city of Mumbai, that crushes dreams and recycles them every day, both characters find a dream to hold on to. Ila begins a fantastical affair with a mystery suitor, pouring her heart into cooking meals for him. Saajan looks forward to lunch box deliveries from a mystery woman every day. As the lunchbox goes back and forth, this fantasy becomes so elaborate that it threatens to overwhelm their reality.
The film is the story of the life we dream of versus the life we live in, and of the courage it takes to turn out fantasies into reality.
Official Site
Trailer
---