Fury
R
for strong sequences of war violence, some grisly images, and language throughout


Brad Pitt, Logan Lerman

-

2 hr. 15 mins.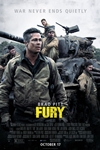 April, 1945. As the Allies make their final push in the European Theatre, a battle-hardened army sergeant named Wardaddy commands a Sherman tank and her five-man crew on a deadly mission behind enemy lines. Outnumbered and outgunned, and with a rookie soldier thrust into their platoon, Wardaddy and his men face overwhelming odds in their heroic attempts to strike at the heart of Nazi Germany.
Official Site
Trailer
---
The Judge
R
for language including some sexual references


Vera Farmiga, Robert Downey Jr.

-

2 hr. 21 mins.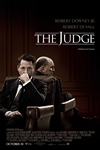 A successful lawyer returns to his hometown for his mother's funeral only to discover that his estranged father, the town's judge, is suspected of murder. He sets out to discover the truth and along the way reconnects with the family he walked away from years before.
Official Site
Trailer
---
Kill the Messenger
R
for language and drug content


Jeremy Renner, Rosemarie DeWitt

-

1 hr. 52 mins.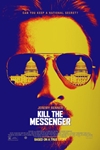 This is a dramatic thriller based on the remarkable true story of Pulitzer Prize-winning journalist Gary Webb. Webb stumbles onto a story which leads to the shady origins of the men who started the crack epidemic on the nation's streets...and further alleges that the CIA was aware of major dealers who were smuggling cocaine into the U.S., and using the profits to arm rebels fighting in Nicaragua. Despite warnings from drug kingpins and CIA operatives to stop his investigation, Webb keeps digging to uncover a conspiracy with explosive implications. His journey takes him from the prisons of California to the villages of Nicaragua to the highest corridors of power in Washington, D.C. - and draws the kind of attention that threatens not just his career, but his family and his life.
Official Site
Trailer
---
St. Vincent
PG-13
for mature thematic material including sexual content, alcohol and tobacco use, and for language


Melissa McCarthy, Bill Murray

-

1 hr. 43 mins.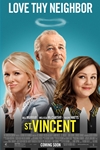 Maggie, a single mother, moves into a new home in Brooklyn with her 12-year old son, Oliver. Forced to work long hours, she has no choice but to leave Oliver in the care of their new neighbor, Vincent, a retired curmudgeon with a penchant for alcohol and gambling. An odd friendship soon blossoms between the improbable pair. Together with a pregnant stripper named Daka, Vincent brings Oliver along on all the stops that make up his daily routine - the race track, a strip club, and the local dive bar. Vincent helps Oliver grow to become a man, while Oliver begins to see in Vincent something that no one else is able to: a misunderstood man with a good heart.
Official Site
Trailer
---
Gone Girl
R
for a scene of bloody violence, some strong sexual content/nudity, and language


Ben Affleck, Rosamund Pike

-

2 hr. 25 mins.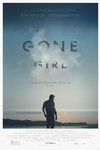 This film unearths the secrets at the heart of a modern marriage. On the occasion of his fifth wedding anniversary, Nick Dunne reports that his beautiful wife, Amy, has gone missing. Under pressure from the police and a growing media frenzy, Nick's portrait of a blissful union begins to crumble. Soon his lies, deceits and strange behavior have everyone asking the same dark question: Did Nick Dunne kill his wife?
Official Site
Trailer
---
This Is Where I Leave You
R
for language, sexual content and some drug use


Tina Fey, Jason Bateman

-

1 hr. 43 mins.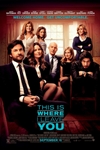 The Altman family doesn't get along, and they haven't all been together in years. But when the patriarch dies, the whole clan is expected to fulfill his final wish and sit Shiva for him for an entire week. Now newly divorced, newly jobless Judd Altman has to travel home to face his dysfunctional family, including his hot-to-trot psychiatrist mom, his sarcastic older brother, his unhappy sister and his too-perfect younger brother in an effort to see if family bonds will prevent them from killing one another.
Official Site
Trailer
---
The Skeleton Twins
R
for language, some sexuality and drug use


Kristen Wiig, Bill Hader

-

1 hr. 28 mins.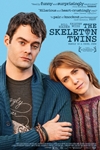 Estranged twins Maggie and Milo coincidentally cheat death on the same day, prompting them to reunite and confront the reasons their lives went so wrong. As the twins' reunion reinvigorates them, they realize the key to fixing their lives may just lie in repairing their relationship.
Official Site
Trailer
---