Cake
R
for language, substance abuse and brief sexuality


Jennifer Aniston, Anna Kendrick

-

1 hr. 31 mins.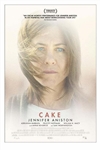 Claire Simmons lives in chronic pain - and none too pleasantly; her abrasive anger has driven virtually everyone out of her life except for housekeeper Silvana. But the suicide of a fellow chronic-pain sufferer shakes Claire to the core, and in trying to understand the death of a woman she barely knew, she may finally come to grips with her own life.
Official Site
Trailer
---
American Sniper
R
for strong and disturbing war violence, and language throughout including some sexual references


Bradley Cooper, Sienna Miller

-

2 hr. 14 mins.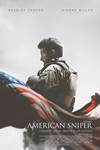 U.S. Navy SEAL Chris Kyle is sent to Iraq with only one mission: to protect his brothers-in-arms. His pinpoint accuracy and courageous exploits earn him the nickname "Legend." However, his reputation is also growing behind enemy lines, putting a price on his head and making him a prime target of insurgents. He is also facing a different kind of battle on the home front: striving to be a good husband and father from halfway around the world. Despite the danger, as well as the toll on his family, Chris serves through four harrowing tours of duty in Iraq, personifying the spirit of the SEAL creed to "leave no one behind". But upon returning to his family, Chris finds that it is the war he can't leave behind.
Official Site
Trailer
---
Still Life
NR



Eddie Marsan, Joanne Froggatt

-

1 hr. 33 mins.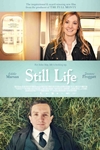 Life for the unassuming John May has always revolved around his work for the local council in South London, finding the next of kin of those who have died alone. Profoundly dedicated to his work, he believes that everyone deserves a dignified exit, and writes eulogies and organizes funerals for those who wouldn't have them otherwise. But when a new case - an elderly alcoholic in a flat directly opposite his own - hits him harder than usual, he journeys outside London to track down the man's long-abandoned daughter. Against the odds, the two lonely souls are drawn to each other - and John's outlook starts to open to life's possibilities.
Official Site
Trailer
---
A Most Violent Year
R
for language and some violence


Jessica Chastain, Oscar Isaac

-

2 hr. 5 mins.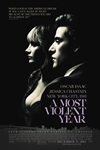 Set during the winter of 1981 -- statistically one of the most crime-ridden of New York City's history -- this drama follows the lives of an immigrant and his family as they attempt to capitalize on the American Dream, while the rampant violence, decay, and corruption of the day drag them in and threaten to destroy all they have built
Official Site
Trailer
---
Two Days, One Night (Deux jours, une nuit)
PG-13
for some mature thematic elements


Marion Cotillard, Fabrizio Rongione

-

1 hr. 35 mins.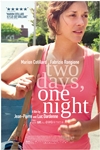 Sandra has just returned to work after recovering from a serious bout with depression. Realizing that the company can operate with one fewer employee, management tells Sandra she is to be let go. After learning that her co-workers will vote to decide her fate on Monday morning, Sandra races against time over the course of the weekend, often with the help of her husband, to convince each of her fellow employees to sacrifice their much-needed bonuses so she can keep her job. With each encounter, Sandra is brought into a different world with unexpected results in this powerful statement on community solidarity.
Official Site
Trailer
---
Wild
R
for sexual content, nudity, drug use, and language


Reese Witherspoon, Laura Dern

-

1 hr. 55 mins.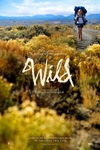 After years of reckless behavior, a heroin addiction and the destruction of her marriage, Cheryl Strayed makes a rash decision. Haunted by memories of her mother Bobbi and with absolutely no experience, she sets out to hike more than a thousand miles on the Pacific Crest Trail all on her own. This film powerfully reveals her terrors and pleasures --as she forges ahead on a journey that maddens, strengthens, and ultimately heals her.
Official Site
Trailer
---
The Imitation Game
PG-13
for some sexual references, mature thematic material and historical smoking


Benedict Cumberbatch, Keira Knightley

-

1 hr. 54 mins.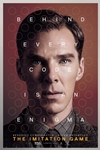 During the winter of 1952, British authorities entered the home of mathematician, cryptanalyst and war hero Alan Turing to investigate a reported burglary. They instead ended up arresting Turing himself on charges of 'gross indecency', an accusation that would lead to his devastating conviction for the criminal offense of homosexuality - little did officials know, they were actually incriminating the pioneer of modern-day computing. Famously leading a motley group of scholars, linguists, chess champions and intelligence officers, he was credited with cracking the so-called unbreakable codes of Germany's World War II Enigma machine. An intense and haunting portrayal of a brilliant, complicated man, this film follows a genius who under nail-biting pressure helped to shorten the war and, in turn, save thousands of lives.
Official Site
Trailer
---
Birdman
R
for language throughout, some sexual content and brief violence


Michael Keaton, Zach Galifianakis

-

1 hr. 59 mins.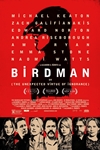 This film is a black comedy that tells the story of an actor - famous for portraying an iconic superhero-as he struggles to mount a Broadway play. In the days leading up to opening night, he battles his ego and attempts to recover his family, his career, and himself.
Official Site
Trailer
---
Whiplash
R
for strong language including some sexual references


Miles Teller, J.K. Simmons

-

1 hr. 45 mins.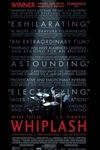 Andrew Neyman is an ambitious young jazz drummer, single-minded in his pursuit to rise to the top of his elite east coast music conservatory. Plagued by the failed writing career of his father, Andrew hungers day and night to become one of the greats. Terence Fletcher, an instructor equally known for his teaching talents as for his terrifying methods, leads the top jazz ensemble in the school. Fletcher discovers Andrew and transfers the aspiring drummer into his band, forever changing the young man's life. Andrew's passion to achieve perfection quickly spirals into obsession, as his ruthless teacher continues to push him to the brink of both his ability-and his sanity.
Official Site
Trailer
---
Boyhood
R
for language including sexual references, and for teen drug and alcohol use


Patricia Arquette, Ethan Hawke

-

2 hr. 40 mins.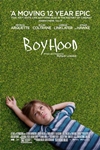 Filmed over 12 years with the same cast, this film is a groundbreaking story of growing up as seen through the eyes of a child named Mason, who literally grows up on screen before our eyes. This drama charts the rocky terrain of childhood like no other film has before. Snapshots of adolescence from road trips and family dinners to birthdays and graduations and all the moments in between become transcendent, set to a soundtrack spanning the years from Coldplay's Yellow to Arcade Fire's Deep Blue. The film is both a nostalgic time capsule of the recent past and an ode to growing up and parenting. It's impossible not to watch Mason and his family without thinking about our own journey.
Official Site
Trailer
---