Ted 2
R
for crude and sexual content, pervasive language, and some drug use


Mark Wahlberg, Seth MacFarlane

-

1 hr. 48 mins.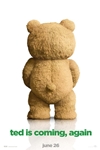 In the years since we last saw John and Ted, they're both still living the dream in Boston. Although John is now a bachelor, Ted has settled down with Tami-Lynn, the trashy woman of his dreams. As marital problems begin to affect the newlyweds, Ted and Tami-Lynn decide to have a baby in order to save their marriage. Their hopes are crushed when the Commonwealth of Massachusetts declares Ted to be not a person, but property, and therefore ineligible to adopt. He is fired from his job at the grocery store and summarily informed that his marriage has been annulled. Angry and dejected, Ted channels his frustration and asks his best pal to help him sue the state and win him the rights that he deserves. They enlist a young, medical-marijuana aficionada named Samantha L. Jackson as their lawyer and head to court. But when Ted loses his case, the three must venture on a road trip to New York in a last-ditch effort to persuade legendary civil rights attorney Patrick Meighan to take on their appeal. If they win, they will prove that Ted is not just a beerswilling, pot-infused stuffed teddy bear, but actually a person who deserves the same freedoms as any other beer-swilling, pot-infused American.
Official Site
Trailer
---
Inside Out
PG
for mild thematic elements and some action


Amy Poehler, Mindy Kaling

-

1 hr. 42 mins.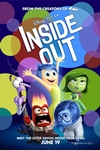 Growing up can be a bumpy road, and it's no exception for Riley, who is uprooted from her Midwest life when her father starts a new job in San Francisco. Like all of us, Riley is guided by her emotions - Joy, Fear, Anger, Disgust and Sadness. The emotions live in Headquarters, the control center inside Riley's mind, where they help advise her through everyday life. As Riley and her emotions struggle to adjust to a new life in San Francisco, turmoil ensues in Headquarters. Although Joy, Riley's main and most important emotion, tries to keep things positive, the emotions conflict on how best to navigate a new city, house and school.
Official Site
Trailer
---
Jurassic World
PG-13
for intense sequences of science-fiction violence and peril


Chris Pratt, Bryce Dallas Howard

-

2 hr. 4 mins.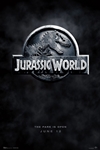 Steven Spielberg returns to executive produce the long-awaited next installment of his groundbreaking Jurassic Park series, Jurassic World. Colin Trevorrow directs the epic action-adventure based on characters created by Michael Crichton. The screenplay is by Rick Jaffa & Amanda Silver and Derek Connolly & Trevorrow, and the story is by Rick Jaffa & Amanda Silver. Frank Marshall and Patrick Crowley join the team as producers.
Official Site
Trailer
---
Me and Earl and the Dying Girl
PG-13
for sexual content, drug material, language and some thematic elements


Thomas Mann, Olivia Cooke

-

1 hr. 44 mins.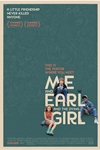 Greg is a high school senior who is trying to blend in as anonymously as possible, avoiding deeper relationships as a survival strategy for navigating the social minefield that is teenage life. He even describes his constant companion Earl, with whom he makes short film parodies of classic movies, as more of a 'co-worker' than a best friend. But when Greg's mom insists he spend time with Rachel - a girl in his class who has just been diagnosed with cancer - he slowly discovers how worthwhile the true bonds of friendship can be.
Official Site
Trailer
---
Love & Mercy
PG-13
for thematic elements, drug content and language


John Cusack, Paul Dano

-

2 hr. 0 mins.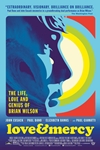 LOVE & MERCY presents an unconventional portrait of Brian Wilson, the mercurial singer, songwriter and leader of The Beach Boys. Set against the era defining catalog of Wilson's music, the film intimately examines the personal voyage and ultimate salvation of the icon whose success came at extraordinary personal cost.
Official Site
Trailer
---
Spy
R
for language throughout, violence, and some sexual content including brief graphic nudity


Melissa McCarthy, Jason Statham

-

2 hr. 0 mins.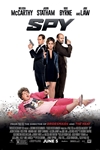 Susan Cooper is an unassuming, deskbound CIA analyst, and the unsung hero behind the Agency's most dangerous missions. But when her partner falls off the grid and another top agent is compromised, she volunteers to go deep undercover to infiltrate the world of a deadly arms dealer, and prevent a global disaster.
Official Site
Trailer
---
I'll See You in My Dreams
PG-13
for sexual material, drug use and brief strong language


Blythe Danner, Sam Elliot

-

1 hr. 36 mins.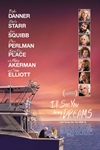 In this vibrant, funny, and heartfelt film, a widow and former songstress discovers that life can begin anew at any age. After the death of her beloved dog, Carol finds the everyday activities that have given her life structure - her regular bridge game, gardening, a glass of wine or two - have lost their luster. With the support of three loyal girlfriends, Carol decides to embrace the world, embarking on an unlikely friendship with her pool maintenance man, pursuing a new love interest, and reconnecting with her daughter.
Official Site
Trailer
---
Far From the Madding Crowd
PG-13
for some sexuality and violence


Juno Temple, Carey Mulligan

-

1 hr. 59 mins.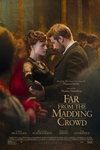 This is the story of independent, beautiful and headstrong Bathsheba Everdene, who attracts three very different suitors; Gabriel Oak, a sheep farmer, captivated by her fetching willfulness; Frank Troy, a handsome and reckless Sergeant; and William Boldwood, a prosperous and mature bachelor. This timeless story of Bathsheba's choices and passions explores the nature of relationships and love- as well as the human ability to overcome hardships through resilience and perseverance.
Official Site
Trailer
---