Before I Go to Sleep
R
for some brutal violence and language


Nicole Kidman, Mark Strong

-

1 hr. 32 mins.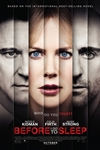 This psychological thriller is based on the worldwide best-selling novel about a woman who wakes up every day remembering nothing - the result of a traumatic accident in her past - until one day, new terrifying truths emerge that force her to question everyone around her...
Official Site
Trailer
---
Nightcrawler
R
for violence including graphic images, and for language


Jake Gyllenhaal, Bill Paxton

-

1 hr. 57 mins.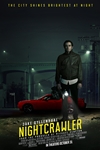 A pulse-pounding thriller set in the nocturnal underbelly of contemporary Los Angeles. Lou Bloom, a driven young man desperate for work who discovers the high-speed world of L.A. crime journalism. Finding a group of freelance camera crews who film crashes, fires, murder and other mayhem, Lou muscles into the cut-throat, dangerous realm of nightcrawling -- where each police siren wail equals a possible windfall and victims are converted into dollars and cents. Aided by Nina, a veteran of the blood-sport that is local TV news, Lou thrives. In the breakneck, ceaseless search for footage, he becomes the star of his own story.
Official Site
Trailer
---
Birdman
R
for language throughout, some sexual content and brief violence


Michael Keaton, Zach Galifianakis

-

1 hr. 59 mins.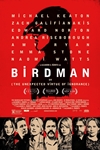 This film is a black comedy that tells the story of an actor - famous for portraying an iconic superhero-as he struggles to mount a Broadway play. In the days leading up to opening night, he battles his ego and attempts to recover his family, his career, and himself.
Official Site
Trailer
---
Fury
R
for strong sequences of war violence, some grisly images, and language throughout


Brad Pitt, Logan Lerman

-

2 hr. 15 mins.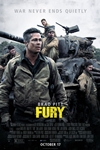 April, 1945. As the Allies make their final push in the European Theatre, a battle-hardened army sergeant named Wardaddy commands a Sherman tank and her five-man crew on a deadly mission behind enemy lines. Outnumbered and outgunned, and with a rookie soldier thrust into their platoon, Wardaddy and his men face overwhelming odds in their heroic attempts to strike at the heart of Nazi Germany.
Official Site
Trailer
---
The Judge
R
for language including some sexual references


Vera Farmiga, Robert Downey Jr.

-

2 hr. 21 mins.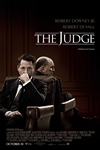 A successful lawyer returns to his hometown for his mother's funeral only to discover that his estranged father, the town's judge, is suspected of murder. He sets out to discover the truth and along the way reconnects with the family he walked away from years before.
Official Site
Trailer
---
St. Vincent
PG-13
for mature thematic material including sexual content, alcohol and tobacco use, and for language


Melissa McCarthy, Bill Murray

-

1 hr. 43 mins.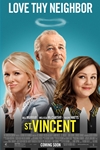 Maggie, a single mother, moves into a new home in Brooklyn with her 12-year old son, Oliver. Forced to work long hours, she has no choice but to leave Oliver in the care of their new neighbor, Vincent, a retired curmudgeon with a penchant for alcohol and gambling. An odd friendship soon blossoms between the improbable pair. Together with a pregnant stripper named Daka, Vincent brings Oliver along on all the stops that make up his daily routine - the race track, a strip club, and the local dive bar. Vincent helps Oliver grow to become a man, while Oliver begins to see in Vincent something that no one else is able to: a misunderstood man with a good heart.
Official Site
Trailer
---
Gone Girl
R
for a scene of bloody violence, some strong sexual content/nudity, and language


Ben Affleck, Rosamund Pike

-

2 hr. 25 mins.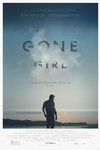 This film unearths the secrets at the heart of a modern marriage. On the occasion of his fifth wedding anniversary, Nick Dunne reports that his beautiful wife, Amy, has gone missing. Under pressure from the police and a growing media frenzy, Nick's portrait of a blissful union begins to crumble. Soon his lies, deceits and strange behavior have everyone asking the same dark question: Did Nick Dunne kill his wife?
Official Site
Trailer
---